Morrow Injury Clinic
How Our Accident Treatment Centers Can Help You Immediately After the Accident?
Injuries, whether they are minor or significant, leave us in a state of trauma. The trauma is not only mental but also involves physical and financial stress. Getting treatment for the injuries means that you have to shell out expenses from your pocket.
And if the damage is a grave one, the extent of costs is beyond control. After the accident, the first thing that you need to do is to visit a doctor and get yourself checked thoroughly. We also have the most excellent team of injury doctors in Morrow that will carry out thorough physical checkup and also prescribe some required tests and investigations.
Once the reports of the tests arrive, decisions can be taken regarding pursuing a personal injury claim case against the accused. Our lawyers can best decide the kind of personal injury attorney that can handle your case best, and hand over the case to him accordingly.
Hire the Best Personal Injury Lawyers in Morrow from 1-800-HURT911
We are 1-800-HURT911, a specialized law firm in Atlanta that has been representing the people of the state for many years now with high excellence and determination. We operate in many areas in Atlanta, including Morrow.
Our team of personal injury lawyers in Morrow has handled various kinds of personal injury cases and obtained justice as well as compensation for our clients. Every personal injury case that we handle and process is approached with the highest importance and priority because we understand how important the case is for you.
To date, we have been able to recover millions of dollars as compensation claims for our clients from the accused party for covering the expenses incurred in various kinds of personal accident injuries.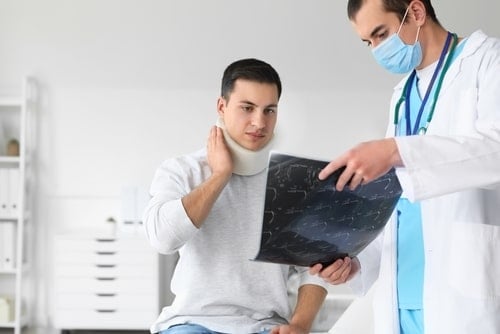 Why Are We the Best in Business in Morrow?
There is no doubt about the fact that there are many law firms in Morrow that specialize in personal injury cases. But we stand apart from them, and we are proud to say that. You can check various testimonials of clients for whom we have worked, and they say the same.
We know that the post-injury phase is highly critical and sensitive. And this is the reason we take full personal care of our clients so that they feel at home while talking to us. Our lawyers are very personable, and are here to help you in all ways possible.
Our personal injury doctors in Morrow will take care of you in the best way possible and make you feel relaxed and comfortable. Our attorneys are also very friendly and helpful, and render all kinds of required assistance so that you can have peace of mind. This personal and friendly touch has been appreciated by many.
Free Consultation and Friendly Advice
Filing a personal injury claim case in court and obtaining compensation on your own is practically impossible for an ordinary person. Our personal injury lawyers in Morrow at 1-800-HURT911 are there to help you in the case from the beginning to the end.
We charge no fee for consultation or any upfront money for the case. Only if we win the case for you, we take a small percentage of the compensation amount as our fee.
Call us today to learn more!