McDonough Injury Clinic
Accident Treatment at 1-800-HURT911
We are indeed a law firm with the best personal injury attorneys. But we know that after an accident, the first thing that people look for is a doctor. This is the reason we have a team of extremely efficient and compassionate injury doctors in McDonough. Our doctors will examine the patient and prescribe treatment procedures that need to be followed.
Our doctors might also recommend some additional investigations and tests for understanding the condition of the patient better. Once the reports come, it is easier to decide the process of filing a case for the personal injury compensation claim.
Finding the Best Personal Injury Lawyers in McDonough at 1-800-HURT911
Accidents take a toll on the lives of people drastically. Some accidents have fatal consequences, and some accidents are incredibly severe, causing damage to body parts. Medical treatments might include a costly surgery, prolonged stay in the hospital, and various other kinds of expensive processes and procedures.
Not only this, but the stress and trauma related to such accidents also remain with us for a lifetime. People lose their jobs, might become crippled or handicapped, or even become bedridden due to accidents.
The result is an immense physical, mental, and financial burden on the victim and his family members. The pain is more when the cause of the accident is the fault, irresponsibility or negligence of others.
In such a situation, you can seek compensation for the losses from the party at fault. And for that, you will need assistance and guidance of personal injury attorneys and doctors at The Hurt 911 Injury Group.
Personal Injury Lawyers at 1-800-HURT911
We are 1-800-HURT911, a personal injury law firm, specializing in almost all kinds of personal injury accident cases. We are based in Atlanta and have our offices in different parts of the state, including McDonough. If you are a resident of McDonough and are looking for the best personal injury lawyers in McDonough, we are here to help you in all possible ways.
All our personal injury attorneys are highly experienced and proficient in their jobs. Our track record in solving personal injury cases is exemplary. We have won thousands of cases and obtained millions of dollars for our clients as their personal injury compensation claims.
To us, every case is important, and we pay complete attention to every case. Come to us after an accident without losing time so that we can help you in getting maximum compensation for the losses that have incurred due to the negligence of others.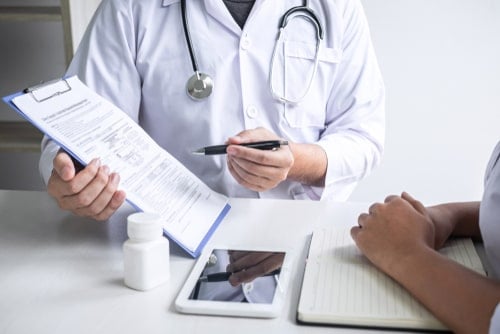 Friendly, Cooperative, and Helpful Attorneys at 1-800-HURT911
Going to a lawyer is often a solemn and somber affair. But our personal injury lawyers in McDonough are cooperative, amiable, and extremely helpful. We know that most  clients are  highly stressed and tensed, and we try to relax them  as much as possible.
Once you come to us and tell us details about the case, your job is done.
You can then concentrate on your health so that you can recover quickly. We will handle every other thing related to the case, and make sure that you get the maximum compensation. Award us with the job, and we will not let you down!
Call us today for a free consultation!