West-End Injury Clinic
Seek Help for Personal Injury Problems from the Best Atlanta Accident Clinic
Accidents and personal injuries are not uncommon. Sometimes these accidents take place from our fault or callousness, and sometimes they happen due to the negligence of others.
When one's own fault sustains the injury, nothing can be done. But when the damage takes place due to fault or negligence of others, compensation for the injuries can be claimed. If the damage is minor and not severe, it can be overlooked.
But there are serious injuries in which the victim needs hospitalization and extensive medical treatment like surgery, etc. Such cases incur heavy expenses.
Also, as the person is confined to bed, he cannot go to work, and loses in wages as well. Overall, such accidents bring physical, mental, and financial crisis on the victim and his/her family.
What To Do in Case of Such a Major Accident?
If you are a resident of Atlanta (West End) and have been involved in a major accident, we are here to help you in all ways possible. We are 1-800-HURT911, an personal injury firm in Atlanta (West End), and we have the best personal injury lawyers in Atlanta (West End) on our team and panel.
We will listen to and understand your case, but before that, we make sure that you get proper treatment for your injuries. And for that, we have our accident injury doctors in Atlanta who will take full care, and ensure that all your wounds and injuries are taken care of appropriately.
The injuries are properly diagnosed, and the necessary care is provided so that your recovery process is accelerated. If required, further examinations and investigations are also suggested.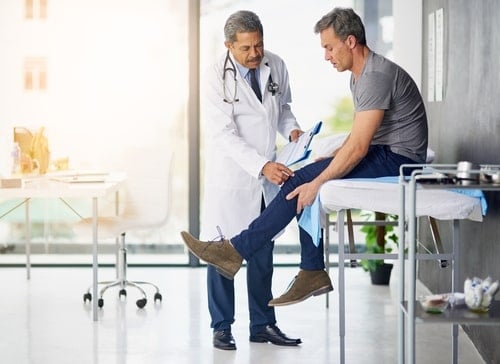 After you feel a little better and relaxed, our lawyers will talk to you personally about the case, and take down all the information that you provide.
We request all our clients to provide us minutest details of the accident so that we can work on them and make our case stronger. We gather all required information from various sources and then draft your case to be produced in court.
We will try to disturb you as little as possible because we know that complete rest will help you in recuperating from the injuries quickly. We will handle the case from scratch to the end for you.
Best of Personal Injury Attorneys in Our Team
One reason why most people in West End call 1-800-HURT911 for their claim settlement cases is because of our panel of expert personal injury attorneys. It is needless to say that we have the finest and the most experienced of personal injury lawyers in West End.
Also, we have specific attorneys for different kinds of personal injury cases, and your matter will be referred to the respective attorney only. Along with being cordial and amiable, our attorneys take each case personally and handle it with utmost care so that you get the best compensation claim for your losses.
Reach out to us today if you need any help regarding personal injury claim settlement.