Atlanta MARTA Public Transit Injury Treatment and Legal Referrals
If you've been injured while using Metropolitan Atlanta Rapid Transit Authority (MARTA) services, immediate medical and legal help is crucial. At 1-800-HURT911, our injury doctors specialize in treating public transit injuries, including those sustained on MARTA buses and trains. We can guide you through the necessary steps for physical therapy and injury treatment.
MARTA's role in bridging the transportation gap for Atlanta's urban and metro travelers comes with a responsibility to ensure passenger safety. When that trust is breached through train injuries or other mishaps, you need to know your rights.
1-800-HURT911 offers not just expert medical care but also legal referrals. We can connect you with skilled attorneys experienced in public transit injury cases involving MARTA. Trust 1-800-HURT911 for comprehensive public transit injury treatment and legal referrals.
Atlanta MARTA Accident Lawyer
Metropolitan Atlanta Rapid Transit Authority (MARTA) buses and trains transport thousands of people throughout metro Atlanta daily. 
In busy cities like Atlanta, public transportation services plays a vital role in mobility and bridges the transportation gap for countless urban and metro travelers annually.
Despite the critical role MARTA plays in metro and urban transportation, each year MARTA bus and rail travelers and pedestrians suffer injuries and sometimes death while using MARTA services or as a result of car and traffic accidents. 
As a service provider, it is the responsibility of MARTA bus drivers, train operators and MARTA police officers to ensure the safety of passengers and others on property under their control.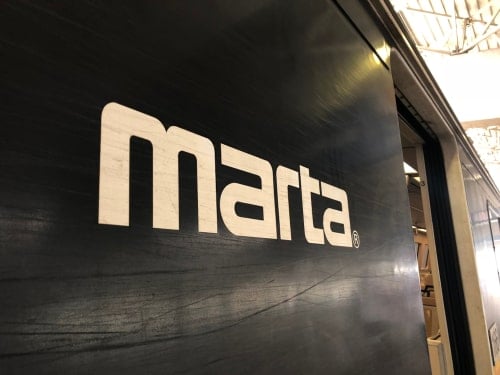 If you've been injured in a MARTA bus or train accident, or as a pedestrian or motor vehicle driver you should contact a personal injury attorney without delay.
When you are involved in a MARTA accident call 1800HURT911 to be assigned an expert attorney today. 
At 1800HURT911 we will assign you to a preferred doctor at an office that is convenient to you and we will even assist you with transportation to and from the doctor when necessary.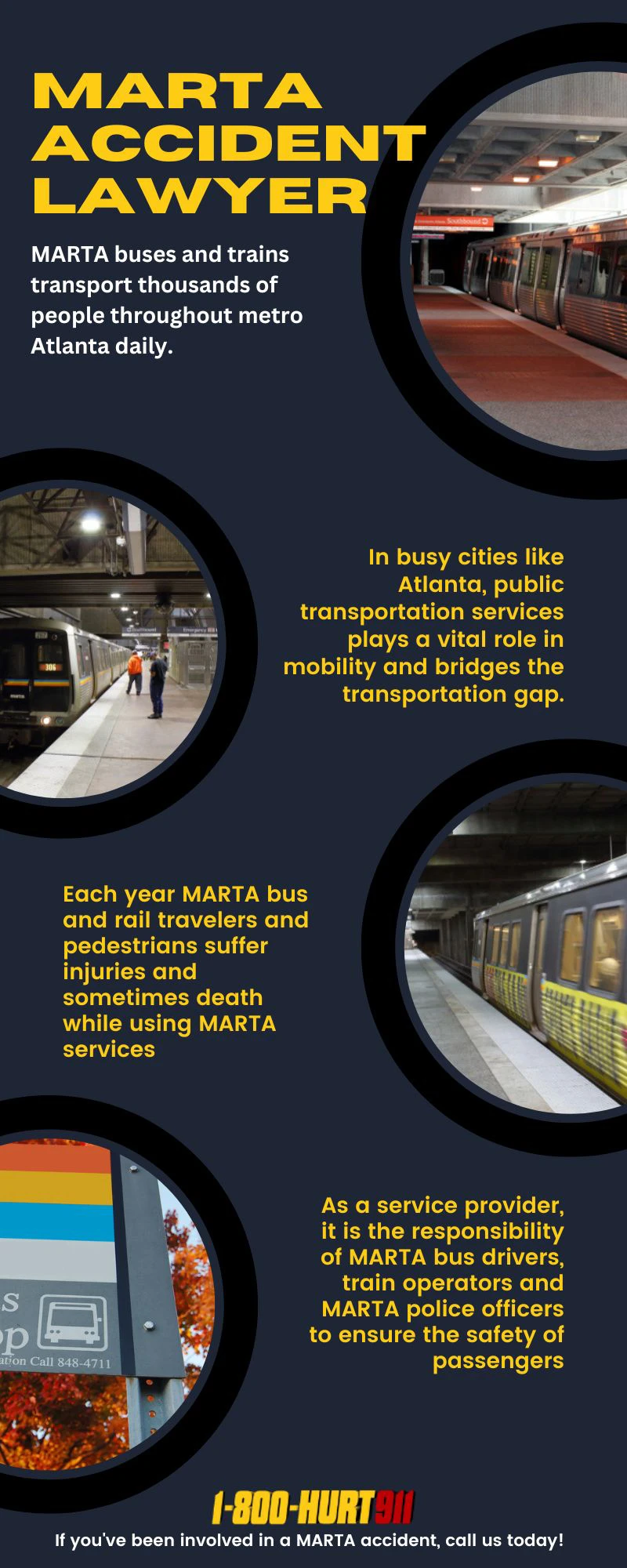 Frequently Asked Questions