Atlanta Truck Injury Treatment
If you're involved in a big truck accident, timely medical and legal help is crucial. At 1-800-HURT911, our injury doctors specialize in evaluating and treating truck injuries, ensuring you get the immediate care you need.
Beyond medical treatment, we can connect you with skilled attorneys who are experts in truck accident cases. Trust 1-800-HURT911 for comprehensive truck injury treatment and legal referrals.
Atlanta Truck Accident Lawyer
Every 16 minutes, somebody is killed or injured in an accident involving an 18-wheeler, tractor-trailer, or semi-truck. 
There are over 360,000 trucking companies in the United States and there are 3.5 million truck drivers operating 1.9 million tractor-trailers.
As the transportation hub of the south, Atlanta roads are overrun with big trucks delivering products to major economic centers, 
Resulting in over 200 fatal truck accidents per year and over 5,200 non-fatal truck accidents.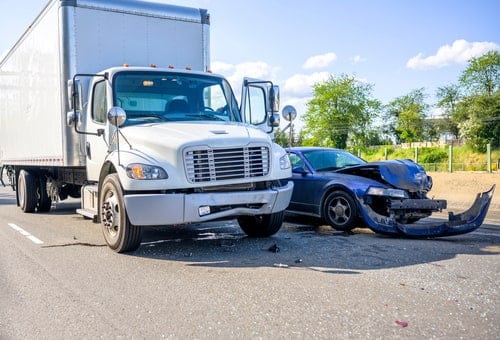 Many families are left devastated by crashes with big trucks and often their lives will never be the same. If you have been injured in a tractor-trailer wreck or lost a loved one, 
Call us today at 1800HURT911 for a free consultation with an expert truck accident lawyer.
At 1800-HURT911, We will assign you the best attorney to recover the settlement you deserve, and schedule you with a doctor in our preferred network at a close office.
We will even assist you with transportation to and from the doctor when necessary.
Frequently Asked Questions