Atlanta Uber and Lyft Rideshare Injury Treatment and Legal Referrals
If you've been injured while using Uber or Lyft, immediate medical attention is essential. At 1-800-HURT911, our injury doctors specialize in treating rideshare-related injuries and can guide you through appropriate physical therapy and injury treatments.
Given the reported safety concerns involving Uber, Lyft, and other ride sharing organizations, knowing your rights is crucial if you're injured while using these services.
1-800-HURT911 offers not only expert medical care from injury doctors but also legal referrals. We connect you with attorneys experienced in rideshare accident cases to help you navigate the complexities of the legal landscape. Choose 1-800-HURT911 for comprehensive rideshare injury treatment and legal referrals.
Atlanta Uber and Lyft Rideshare Accident Attorney
Ride sharing has become one of the most popular methods of transportation in urban cities across the United States, as the need for on demand, cost effective transportation continues to increase in response to busy urban markets.
While the popularity of Uber and Lyft continues to grow, ride sharing has created a new challenge as passengers sometimes find themselves while using ride share services like Uber and Lyft.
Uber and Lyft drivers have made headlines from Atlanta to Las Angeles as passengers are subjected to personal injuries and deaths.
In 2019 Uber provided 1.3 billion rides in the United States and reported 3,045 sexual assaults during its rides in the United States in 2018, with nine people murdered and 58 killed in crashes.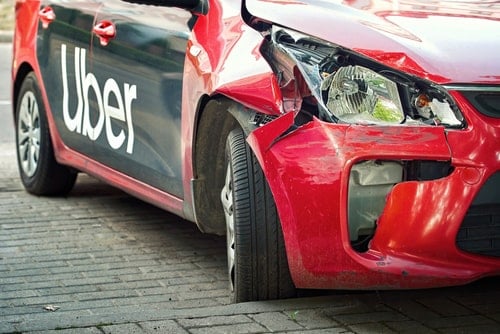 If you find yourself injured while using Uber and Lyft – know your rights.
If you are injured while using Uber or Lyft services, know your rights.
At 1800HURT911 we have a team of expert attorneys who specialize in ride share injuries and we can provide the comprehensive services you need when injured.
At 1800HURT911 we will assign you the best attorney to recover the settlement you deserve, and schedule you with a doctor in our preferred network at an office that is convenient to you and we will even assist you with transportation to and from the doctor when necessary.
Frequently Asked Questions