People who are involved in motor vehicle accidents suffer all sorts of injuries. Some injuries, of course, are more common than others. For example, a lot of accident victims suffer broken bones or whiplash. Others suffer more serious injuries – injuries that require surgery or long-term care and rehabilitation. One of these is a shoulder injury resulting in shoulder pain. 
We don't realize how important our shoulders are until we hurt one. Many people who are injured in car accidents look up "treatment of auto accident injuries near me" to find the best care for them. Our treatment center in Athens should pop up near the top of the list. All you have to do is go on our website and you'll see the variety of treatments we offer.
Whether you've suffered a torn rotator cuff or a separated shoulder, one thing is for certain – you are in tremendous shoulder pain. These injuries can be harder to deal with because, no matter what you do, you use your shoulder all day long. If you go too long without proper medical treatment for your shoulder pain, you can end up permanently injured. Our practitioners have treated hundreds of people with injuries just like you.
Here, we will discuss some of the most common causes of shoulder pain. We will also describe some of the treatment options for people who have suffered a shoulder injury. Whether you suffered your injury in a car wreck or some other type of accident, we can help.
What Are the Most Common Causes of Shoulder Pain and Injuries?
Your shoulder is made up of three separate areas. One of these is your clavicle, or collarbone. You could injure your collarbone in a car or motorcycle accident. You could also hurt them on an amusement park ride. 
Another part of your shoulder is your scapula, or shoulder blade. Oftentimes, our patients complain of pain in this area when they're suffering from a pinched nerve or bursitis. Sometimes, all it takes is a little bit of chiropractic care and it relieves the inflammation and pain surrounding this region.
The third part of your shoulder is your humerus, which is the upper part of your arm. You could break this in a motor vehicle accident or fall. You could even injure your shoulder while at work.
Some of the more common causes of injuries to these three areas and shoulder pain include the following:
Motor vehicle accidents

Slip and falls

Workplace accidents

Lifting heavy objects

Strenuous exercise

Bicycle accident
When you first come into our Athens chiropractic treatment center, we'll get a chance to see what caused your injury. Then we can proceed to design a care plan that will provide you with short-term and long-term relief for your shoulder pain.
There are a Variety of Treatments that May Help with Your Shoulder Pain and Injury
When you first suffer your shoulder injury, you should go to the emergency room. There, the doctors can do the necessary diagnostic tests. These tests will help determine exactly what kind of injury you've suffered. It will also show the physician how serious your shoulder pain and injury is. 
These tests include the following:
X-rays

MRI

Ultrasound

Physical examination

Range of Motion test
If the doctor indicates that you need surgery to repair your injury and address your shoulder pain, then you should take their advice. It is rare that chiropractic care can replace surgery. Your doctor knows what is best, especially in the hours or days following your accident. However, once you have received whatever medical care they recommend, you may find that you're still experiencing shoulder pain. This is when chiropractic care may help.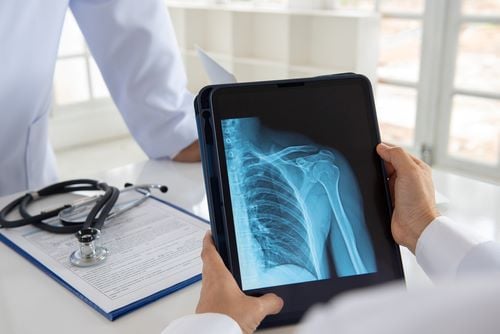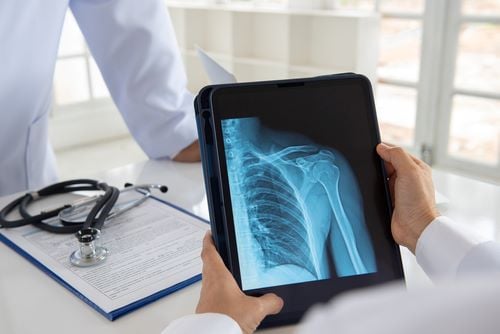 Athens Chiropractic Treatment Can Offer You Both Short-Term and Long-Term Relief
When you've been in pain for a while, it seems like it will never go away. While some treatments offer short-term pain relief, there are others that, over time, can lead to permanent relief. Chiropractic care offers both short-term and long-term relief.
If you've done your search for "treatment of auto accident injuries near me", then you know our firm is one of the best in Athens. Our chiropractors have decades of combined experience handling cases involving shoulder pain and injuries. We use state-of-the-art equipment that allows us to penetrate the problem areas in your shoulder.
What Kind of Treatment Can Help a Shoulder Injury?
If you happen to have suffered a rotator cuff injury, you may be able to recover using traditional treatment methods. For example, you may benefit from using ice packs and heat packs. You can do moderate exercise with your chiropractor that stimulate better range of motion. Over time, you can completely overcome this kind of injury.
For other types of shoulder pain, you may need surgical intervention. Sometimes, you may be prescribed pain medications and muscle relaxers. The problem with these is that they can become addictive. Nobody wants to have to take pills the rest of their lives. 
This leaves chiropractic care. If you haven't tried it yet, it can't hurt. You'll be surprised at quickly you'll feel relief. Many of our clients feel relief after their first adjustment. Come into our Athens chiropractic treatment center so we can perform your initial assessment and discuss what treatments may benefit you the most.
Contact Our Athens Chiropractic Treatment Center and Schedule Your Initial Appointment
If you've been putting off getting treatment for your shoulder pain, don't waste another minute. All you have to do is call our office and schedule a time to come in for your initial assessment. This will give us a chance to diagnose any damage you have done to your shoulder. We can also look to see if the pain has radiated or traveled to other parts of your upper body. Our practitioners offer the best Athens chiropractic treatment. You may be surprised at the benefits chiropractic care can offer. 
It doesn't matter how long ago you sustained your shoulder pain, we'll do what we can to relieve your pain and discomfort. We will also perform various treatments to help you regain range of motion in your shoulder. 
Call today so we can set you up for your initial appointment. We can check to see if your insurance covers your chiropractic care. If not, we can always discuss payment options that work for you.