Lawrenceville Injury Clinic
Personalized Treatment for Car Accident Injuries at 1-800-HURT911
We understand very well that when an accident takes place, whether it is minor or major, it leaves a great sense of trauma and stress for the victim and his/her family members. For minor accidents, the memories of the event are erased after some time, but when it comes to a severe accident, the impact lasts a lifetime.
Many people have been so badly injured that they have been confined to bed or have been crippled for life or lost a body part. There are also fatal consequences of accidents, which are truly devastating. Handling such a situation is tough, and we completely understand the pain that you and your dear ones undergo in such a phase.
This is the reason we offer personalized care and attention to each of our clients. We provide medical treatment from the best personal injury doctors, who take great care of patients and recommend the best for them. Our personal injury attorneys too give personal attention while attending each case for the best results.
For Any Personal Injury Case, Contact Personal Injury Lawyers in Lawrenceville at 1-800-HURT911
Getting compensation for personal injury accident cases is practically impossible until and unless you hire a personal injury attorney. We are not saying this as a personal injury case firm, but this is what people commonly say.
At The Hurt 911 Injury Group, we want to help you to make this process a smooth and hassle-free one. We have been in this industry for the past 25 years, and always offered the best personal injury accident compensation claims for our clients.
With the most proficient and experienced personal injury lawyers and personal injury doctors in Lawrenceville on our team, our sole motto is to provide justice to the victim along with compensation for all kinds of losses that have been incurred by him/her. When you are stuck in any personal injury accident case, give us a call, and we will be there at your service.
Strong Legal Claims with Best Personal Injury lawyers
As already mentioned, our personal injury lawyers in Lawrenceville are experts in their jobs. They have helped innumerable clients and customers in getting the best compensation for their personal injury accident claims. We know that filing a case in court requires loads of documentation and evidence collection, etc.
We will handle all those things for you so that you can concentrate entirely on your treatment and recovery process, and get well soon. We know that with proper documentation, our chances of winning the case and obtaining compensation is high, and we make sure to strengthen legal claims as much as possible.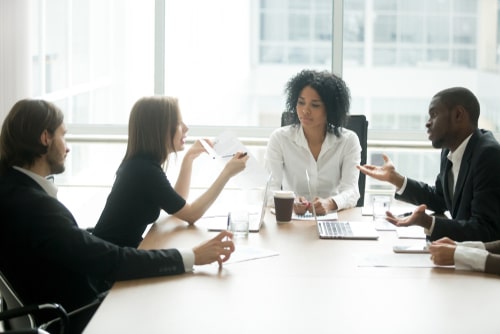 Best Services at Minimal Costs
Many people have a notion that visiting an attorney means burning a hole in the pocket. But at The Hurt 911 Injury Group, you have no such worry. Our main aim is to help you in getting maximum compensation for your personal injury accident. We take no upfront money for your case.
We take our cases on a contingency basis, which means that until and unless you get your compensation, we don't get paid. Until we get a settlement or win for your case, you don't owe us any money. Our Personal injury doctors in Lawrenceville also work on a lien basis and get paid once the case is settled successfully.
Talk to us about your personal injury accident case today!