Roswell Injury Clinic
Your Well-being is Our First Concern at Our Accident Injury Clinic
At 1-800-HURT911, we know that an accident is a traumatic experience to handle from all aspects. Physical injury brings with it pain, suffering, and distress. We have the best of injury doctors in Roswell in our team, who ensure your well-being in the best manner.
Treating injury victims is not an easy chore, and injury doctors are specialized in the same. Whatever be the reason for the injury, our trained and able doctors will be able to provide the right treatment. A complete examination is done, followed by proper diagnosis of the injuries so that while filing the case, proper documentation of the injuries is obtained.
If further tests and treatments are required, we prescribe that as well. Depending on the extent and severity of the injuries, the compensation amount is decided.
Contact Personal Injury Lawyers for Personal Injury Accident Cases in Roswell at 1-800-HURT911
Personal injuries are very challenging to handle, particularly when the injury has occurred due to the negligence of others. All accidents and injuries come with emotional, physical, and financial challenges. The legal and financial consequences which follow are quite overwhelming and might not be that easy to handle.
The only relief in such a situation is that you can claim for compensation against the losses that you have incurred from the party at fault. However, getting the compensation claim is an extremely complex process, and you will not be able to do anything on your own.
This is why 1-800-HURT911 is your best choice. Our team has the best personal injury lawyers in Roswell who can help you in getting maximum compensation for your losses.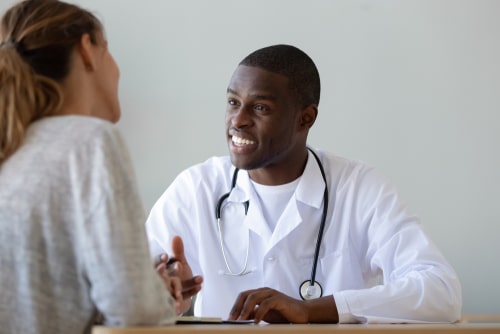 Pursuing a Personal Injury Lawsuit in Roswell with 1-800-HURT911
Legal cases, like personal injury lawsuits, are challenging to handle on your own. So this is where our personal injury attorneys will come to your rescue. There are many categories of damages that are considered during the case, and the compensation varies accordingly.
For a common man, it is not possible to gauge such details. Our personal injury lawyers are highly experienced, and they know the tricks of the trade thoroughly. They arrange the case in such a manner that all the damage categories are covered and hence, chances of getting maximum compensation are ensured.
The amount of compensation will depend upon the specific circumstances. As a victim of a personal injury accident, just come to us with your case and leave the rest to us.
Guaranteed Results with Minimal Costs
When you hire our personal injury lawyers in Roswell, you can be assured that the best professionals in the industry will handle your case. After getting treated by injury doctors in Roswell, your sole concern will be getting back to good health soon.
Regarding the case and compensation, we are here for you. We charge no upfront money for the case. We work on a contingency basis, i.e., if we get compensation for you, we take our fee, not otherwise.
Call us today if you need any help with your personal injury matter!