Macon Injury Clinic
Here are Some of Our Policies That Echo Our Professional Approach:
Immediate Medical Help With Focus on Recovery
Did you know that experts advise getting examined by a doctor within 72 hours of an auto accident? Personal injury doctors at The Hurt Injury Center first focus on your recovery by proper medical treatment. Secondly, they deliver immediate findings to determine whether an attorney is required.
Thirdly, your personal space will be valued by our doctors, who prohibit talking to the patient until their condition improves.
Detailed Injury Investigation by Doctors
Getting proper treatment and recording the evidence of injury to claim negligence from the other party is an imperative process to strengthen your personal injury case in macon, ga. Acting as evidence will help you claim rightful damage compensation.
We offer the best injury centers in Atlanta, where our doctors quickly diagnose your injuries to provide adequate care. We provide the medical reports and prescriptions at the earliest for filing the compensation claim case in court.
No Health Insurance Required
To ask whether you have health insurance when you call for help in an injured condition is not our norm. Our personal injury doctors in Macon, GA, work on a lien basis and do not bother you for payment during your trial.
Care and Compassion at 1-800-HURT911
At 1-800-HURT911, we know that every accident brings with it a very stressful and traumatic experience. Some accidents leave an indelible impact on the mind of the victim and become very difficult to do away with. When you come to us, the first thing that we ensure is that you get proper medical treatment.
And for that, we have our team of extremely caring and compassionate Personal injury doctors in Macon. Our doctors carry out a thorough checkup and diagnosis of the victim to prescribe appropriate medical treatments and medication when necessary.
The reports and prescriptions of the doctor are needed for filing the compensation claim case in court. Our doctors don't allow talking to the patient until he/she feels better and recovered.
Experienced Personal Injury Lawyers in Macon, GA from the House of 1-800-HURT911
Accidents due to the negligence or reckless behavior of others are nothing uncommon. Thousands of such cases keep on happening throughout Georgia. While some of the accidents are minor and get treated with simple first aid, some of the accidents become very serious and severe.
The fatal consequences of such accidents have also been witnessed. Atlanta, Georgia is one of the most accident-prone states in the country, and most of these cases come under the personal injury accidents segment and Macon, GA has their fare share of car accidents.
If you have been a victim of a personal injury accident, you can claim compensation from the accused party. The compensation is for the medical bills, lost hours at work, and other damages that might have taken place, etc..
The Hurt 911 Injury Groupis an experienced group of the best Doctors and Lawyers specializing in personal injury and car accident cases. We have branches in throughout Georgia, mostly in Greater Atlanta, including Macon, GA.
What Areas Are Covered by 1-800-HURT911 Personal Injury Lawyers in Macon, GA?
You might not be aware of the fact that there are different segments in personal injury accidents, and these are marked as practice areas in legal terms. Some practice areas which are covered bypersonal injury lawyers in Maconinclude the following:
We have specialized attorneys for each of these segments. Once we hear you out, we will recommend which lawyer will be best suited for your requirement. If you are hurt and injured in any of the above-mentioned accidents, our lawyers will make sure that you get the best compensation claim for the losses that you have undergone.
The compensation will help in dealing with the various financial obligations that you have to go through after the accident phase.
A Macon GA personal injury attorney can help you claim all damages caused by a temporary or permanent injury. These claims can range from your health and finances to your altered relationship with the family. The only condition is that the damages should be assessed and claimed on time to strengthen your case.
The List of Damages That You can Claim During a Personal Injury in Macon, GA is:
Medical Compensation
It includes the cost of medical treatment, medicines, medical equipment like crutches, transportation cost to the hospital, and diagnostic procedures such as X-rays and blood tests.
Wage Loss
If your injury has rendered you incapable of working, you are eligible for claiming compensation for all wages lost. Your Macon personal injury lawyer will help you determine the process of documenting lost wages and obtaining a letter from your employer.
Damage to Earning Capacity
In near-fatal accidents, victims often suffer from permanent injuries that prevent them from working at their optimum capacity. It can result in a reduction of work hours and a change in responsibilities.
Therefore, keeping factors such as your experience, skills, and salary history in mind, your personal injury attorney in Macon, GA, will help you claim the right settlement.
Mental Suffering
Accidents can take a toll on your mental health. Often patients experience psychological problems and mental issues like depression, anxiety, and sleeplessness. Proper documentation of your experience – which can be written in the journals – will help strengthen your case for the claim.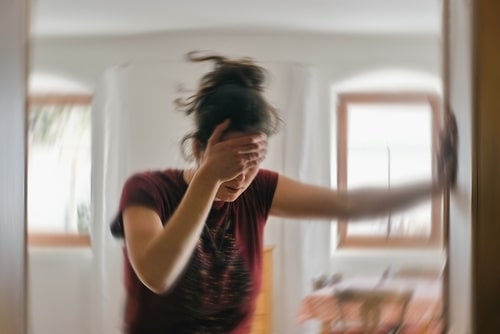 Loss Companionship With Spouse
Circumstances may take time to return to normal after accidents. Be it being emotionally available for your partner or a reduction in sexual intimacy. It can loosen the strings of a romantic relationship.
In such cases, you can pursue compensation for loss of consortium or loss of companionship. Testimonies of friends, family, or even your spouse can help build a case to claim compensation.
To know more about the possible claims, call a personal injury lawyer in Macon, GA, now.
Why Timely Assistance of Lawyer is Important in Personal Injury Case in Macon, GA
After all the pain and suffering you have endured, you do not want to lose your right to file a claim. The law in Georgia stipulates that you shall make personal injury claims within two years from your injury date. The same rule applies if you have lost your loved one in an accident.
Therefore, time restriction makes it essential to get in touch with Macon personal injury attorney immediately after the accident. The Hurt Injury Centre is available 24/7 for your service with a team of the best personal injury Lawyers in Macon, GA. Contact us for immediate assistance.
Wondering Why Hire The Hurt Injury Center Lawyer? Client-Centric Policies is Our USP!
Accidents can be extremely stressful and traumatic for you and your family. In those moments of despair and personal agony, you seek people to ease your pain and suffering. Therefore, you must choose the right personal injury lawyer in Macon, GA. The empathetic one; who would help you wade through your misery effortlessly.
At The Hurt Injury Center, our team comprising the best personal injury attorneys in Macon, GA, is sensitive enough to your needs and aggressive enough to get you the compensation you deserve.
Get in Touch With Our Personal Injury Lawyers in Macon, GA, Now
Getting a personal injury compensation claim is impossible without the help of attorneys. And this is where our personal injury lawyers in Macon come to help you. We know the tricks of the trade and the ways in which the case should be presented to get the compensation claim.
Our personal injury doctors in Macon also help us greatly by providing supporting medical documents for the case. Just call us after the accident and leave the rest to us and you can rest assured that we got you covered. We will only take our fee if we get you compensation for your case, not otherwise.
The aftermath of a personal injury can be devastating. If you are looking for a personal injury attorney in Macon, GA, The Hurt Injury Center's expertise in timely and hassle-free settling cases can be of your service. You focus on recovery, and let us manage the rest for you! Call now on 1-800-487-8911 to request a FREE consultation.
Our services are your one-stop solution for all help required for your personal injury – we provide legal assistance with Hurt 911 Legal; medical assistance with Hurt 911 Medical; immediate transportation assistance to and from our office with Hurt 911 Transportation.