College Park Injury Clinic
Experienced and Reliable Auto Accident Injury Clinic in College Park
An injury caused due to the negligence or fault of others is always a challenging thing to handle physically, emotionally as well as financially. Consequences of injuries might vary from one another – while some of them might be minor, others might be quite serious and severe.
There might be hardships in handling these consequences and might strain you physically and financially. Sadly, many people don't have the idea that you can receive compensation for your injuries and the losses that you have incurred.
But there is a twist in the tale at this point. Getting compensation without professional assistance is practically impossible. If you are based in College Park or the nearby areas, get in touch with the best personal injury lawyers in College Park for help.
1-800-HURT911– Best Personal Injury Attorneys in College Park
If you are in College Park and looking for the best personal injury attorneys in the area, you have come to the right place. We are The Hurt 911 Injury Group, and we offer the best personal injury solutions to you, including management of your injury treatments and getting maximum compensation for the losses that you have undergone due to the accident causing the injury.
After an accident, the first important thing is to get proper medical assistance. We have specialized personal injury doctors in College Park on our team who will carry out your complete checkup and recommend the treatment that you need to undertake.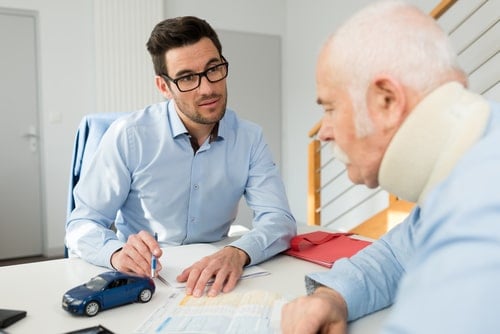 We request that you come to us within 72 hours of the accident so that you get treatment from the best medical professionals as soon as possible. Our experienced and able doctors will carry out a detailed examination and also send in some reports.
Once the medical reports come in hand, we will tell you if you need an attorney for your case, and even suggest which kind of personal injury attorney will be most suitable for your case.
Different Practice Areas of Personal Injury Attorneys at 1-800-HURT911
We have vast experience in handling various kinds of personal injury cases ever since our inception. This has been possible as we have the best personal injury attorneys of Atlanta in our team who have been working with us for a long time. Some of our practice areas include the following:
Bicycle accidents
Motorbike accidents
Slip, trip and fall accidents
Big truck accidents
Hit and run accidents
Car accidents
MARTA accidents
Scooter accidents
Uber and Lyft accidents
DUI/Drunk driving accidents
We have specialized attorneys for each of these segments, and your case will be handled by the kind of attorney that will be most suitable for your case.
Talk to Us Today For All Kinds of Help Regarding Personal Injury
If you are a victim of personal injury, feel free to get in touch with our 1-800-HURT911 personal injury lawyers in College Park without any delay. We offer a free consultation for our services. Initially, we will get you checked by our personal injury doctors in College Park because that is what is primarily needed.
Also, if we are taking your case, we charge no upfront money for the same. Only after we get compensation for you, we are eligible for a fee.
Call us today at 1-800-HURT911 for any help regarding personal injury issues!