Best Stockbridge Personal Injury Lawyers & Law Firms | Car Accident Doctor | Auto Injury Physician | Accident Chiropractor Stockbridge GA
If you have been injured in an accident that wasn't your fault, you have the right to claim damages.
Hiring a personal injury lawyer in Stockbridge, GA after an accident should be a priority, not an afterthought.
Your attorney will calculate the value of your case. They will negotiate with other parties such as your insurer and the defendant's legal team. The professional will help you with case investigation and discovery.
If your attorney determines that your injuries can profoundly affect your life, they may hire an expert who specializes in diagnosing and treating post-traumatic conditions.
How Can HURT 911 Help?
We connect accident victims to personal injury attorneys in Stockbridge. Our team comprises of some of the top attorneys in Stockbridge, GA. Every legal expert on our team has experience in handling different types of personal injury claims. They use their skills and expertise to maximize compensation.
Why Accident Victims Should Seek Immediate Medical Attention
Whether your injuries are minor or severe, do not wait too long to seek medical assistance. If you wait too long to see a personal injury doctor in Stockbridge, your insurer may downplay your injuries. Your insurer may even claim your injuries were preexisting. The longer you wait, the harder it will be for your personal injury lawyer to prove your case.
Many accident victims with minor injuries feel sure there is nothing to worry about and do not see a doctor. This can be a great mistake. You should see a doctor even if you do not feel discomfort or pain after an accident, as symptoms of many traumatic injuries can go undetected for a long time.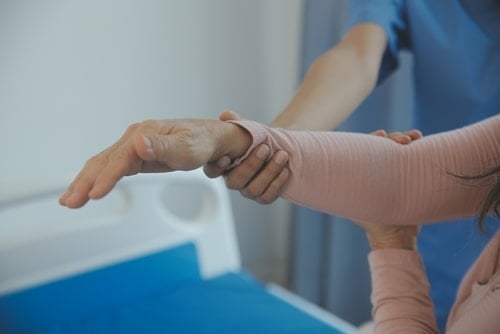 If you have been injured in an accident:
Consult your personal injury doctor immediately
Follow their instructions
Never miss an appointment
Request your doctor to provide copies of your medical records
Keep track of your procedures and records
Personal Injury Laws in Georgia
In Georgia, there is a two-year statute of limitations for Personal Injury claims, meaning a person injured in an accident that occurred in the state can file a PI lawsuit within two years from the date of the accident. If the limitation period expires before the plaintiff files their claim, they lose their right to file a lawsuit.
There are some exceptions to this rule. Many jurisdictions can toll or suspend the limitation period under certain circumstances. Here are some common situations that can toll the statute of limitations:
The plaintiff did not know and had no basis for knowing that they suffered an injury, and the injury was caused due to the defendant's action
The plaintiff was a minor
The defendant left the state after the accident
What Does a Personal Injury Lawyer Do?
During the first meeting, your personal injury attorney will analyze the facts of your case and prepare an action plan. The professional will calculate the value of your case and help you decide whether you should accept the compensation offered by your insurer.
A reputable PI attorney has their clients' best interest at heart. Litigation can be expensive. Your personal injury attorney will try to settle out of court. The professional will negotiate with the insurance company. They will leverage their expertise to maximize compensation.
The HURT 911 injury Centres is the best solution for your injuries suffered in an accident, and we can manage your injury treatments and legal claims to ensure the best outcomes. AT HURT 911 we can help you avoid years of chronic pain.
HURT 911 helps you speed up the recovery process with maximum compensation for your injuries pain and suffering.