Best Personal Injury Lawyers & Law Firms in Forest Park | Injury Doctor and Clinic in Forest Park, GA
If you have been injured in an accident that wasn't your fault, you may be entitled to compensation. Do not wait too long to contact a personal injury lawyer in Forest Park.
A skilled personal injury attorney in Forest Park leverages their expertise and experience to build airtight legal cases.
Your PI attorney will collect and preserve evidence. They will help you understand your rights as a PI victim. When calculating the value of your case, the professional will consider all the factors at play, such as the nature and extent of your injury, and how they can affect every aspect of your life.
HURT 911 is committed to helping PI victims find the best PI attorney for their legal needs. Whether you were hit by a drunk driver or were involved in a slip and fall accident, you will find a HURT 911 attorney with experience of handling cases similar to yours.
If your car is not drivable after the accident, we will arrange free transportation from one of our offices. If you or a loved one has been seriously injured and needs immediate medical attention, we will arrange emergency airlift to the nearest hospital.
Our panel also comprises top personal injury doctors and chiropractors in Forest Park. HURT 911 doctors specialize in treating traumatic injuries.
See a PI doctor, even if you feel fine after your accident, or think your injury is minor. The sooner you see a PI doctor after your accident, the better. Remember, some injuries do not show up right away. Plus, if you wait too long to see a doctor, your insurance company may  downplay your injuries or claim it stemmed from a pre-existing condition.
The Role of Your Doctor in Your Personal Injury Case
Your doctor can act as an expert witness. The professional can testify about symptoms and causation. They can explain how your injuries will impact different aspects of your life. Your doctor will assign impairment ratings that reflect the nature and extent of the injuries sustained.
Your Personal Injury doctor will provide medical evidence including medical bills, their clinical notes or records, diagnostic testing results, X-ray/CT/MRI reports, and emergency room and hospital records.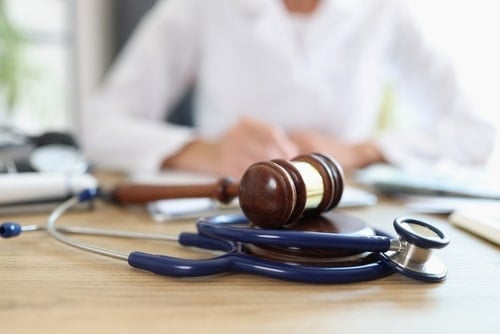 How Much is Your Personal Injury Case Worth?
Most Personal Injury lawyers apply a multiplier (somewhere between 1 and 3) to the total of special damages to determine how the client was affected by the injury.
For instance, if you spent $7,000 on your treatment and your injuries led to $3,000 in lost wages, your lawyer will multiply the total of your losses ($10,000) with the multiplier. So, if the multiplier is 3, the estimated value of your case is $30,000.
The multiplier will increase or decrease depending on the severity of your injuries, the time you need to recover, and aggravating circumstances. The multiplier can be greater than five if your lawyer finds the presence of an aggravating circumstance (such as the at-fault driver being drunk at the time of the accident).
Conversely, your attorney may use a lower multiplier if you are partially at fault.
Contingency Fees Explained
A PI lawyer who utilizes a contingency fee arrangement gets paid only if the decision is in the client's favor. Contingency fees usually range between 25 and 40 percent of the settlement amount.
Finding a legal or health expert who deserves your trust after an accident can be an overwhelming task. At 1-800-HURT911, we are committed to helping accident victims make informed choices. We are a people-centric business. We exist to ensure that people involved in an accident have one less thing to worry about by connecting them with the right professionals.
For a free consultation, call us at 1-800-487-8911.