Personal Injury Attorneys and Doctors in Gwinnett County
The Hurt 911 Injury Group is committed to helping personal injury victims connect with experienced personal injury doctors and lawyers in Gwinnett County. To date, we have secured millions of dollars in judgments. Over the years, we have helped several personal injury victims maximize compensation by connecting them to the right personal injury attorneys for their type of cases.
Accidents can happen anytime, anywhere. If you have been injured by someone else's negligent actions, you can claim compensation for mental and physical trauma and loss of wages.
If you are thinking of preparing your case and representing yourself in court, think again! Personal injury laws are complex. Let an expert personal injury attorney help you navigate the complex legal landscape.
Your personal injury lawyer in Gwinnett county will prepare paperwork, formulate, and execute strategies to maximize compensation, represent you in the court, and negotiate with the opposing party. While your personal injury attorney works on your case, you can focus on getting your health back on track.
Types of Compensation in Personal Injury Case in Gwinnett County
Accidents can cause physical, mental, and emotional injuries. No one understands this better than attorneys at HURT 911. If you are entitled to damages for physical and psychological injuries, your attorney will assist you with each aspect of your claim, helping you recover the costs of your damages.
Your attorney will help you recover lost wages and lost earnings. The professional will work with you to recover medical expenses and damages for the loss of consortium.
Types of Personal Injury Cases
Some common types of personal injury cases are:
Your HURT 911 lawyer will collect evidence and interview witnesses to build a strong legal case.
Defining Negligence
If you have been injured in an accident, you must prove that the opposing party acted negligently. Negligence can be defined as the failure to exercise reasonable and appropriate care that a person of ordinary prudence would have exercised under the same circumstances.
For instance, in a car accident case, the defendant can be held liable (or negligent) if the plaintiff proves that they were either drunk or acted in a reckless manner. Similarly, a workplace injury can be considered as a personal injury if it is proved that the employer knew about a possible hazard, but failed to take steps to protect their employees.
How Much Compensation Can You Receive?
There is no limit on the amount of compensation a personal injury victim can be awarded. When determining the amount of compensation in a personal injury case, a judge considers two things:
Degree of negligence; and
The extent of damage caused
Judges can award two types of damages:
compensatory damages; and
punitive damages
While compensatory damages are awarded to cover damages resulting from an accident, punitive damages or exemplary damages are awarded to punish a wrongdoer who acted recklessly or with gross negligence.
Calculating the Amount of Compensation in a Personal Injury Case
To calculate the amount of compensation you are eligible to receive, your lawyer at HURT 911 will determine whether you were partially responsible for the accident.
If you were partially at fault, you are still eligible to receive compensation as long as you were less than 50 percent at fault; however, your compensation will be reduced by your percentage of fault. If, for instance, you were 25 percent at fault and are eligible to receive $100,000, you will be awarded $75,000.
Services Provided by Personal Injury Lawyers in Gwinnett County
Your HURT 911 attorney will:
Collect evidence, interview witnesses, and conduct an investigation
Explain your rights and how an accident can affect them
Provide legal advice, help you navigate the legal landscape, and educate you on legal procedures
Represent you in the court
Complete paperwork
Connect you with medical providers
Negotiate with the opposing party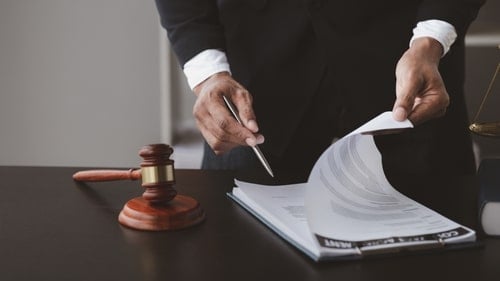 What to Expect During a Legal Consultation Session?
During a legal consultation session, the attorney will ask you to describe the circumstances surrounding your accident. The professional will ask you several questions. They would want to know every detail relevant to your accident.
What to Expect During Your First Session With Your Personal Injury Doctor in Gwinnett County?
Your HURT 911 doctor will run several tests. The professional will recommend an X-ray, a CAT scan, or an MRI scan. Once your doctor makes a diagnosis, they will come up with a treatment plan.
The Importance of Consulting a Personal Injury Doctor Gwinnett County
Seeing a doctor must be your priority, even if you do not feel pain after an accident. The signs and symptoms of a traumatic injury can be subtle. We recommend seeing a doctor within 72 hours after an accident. Remember, the sooner you start your treatment, the better are the health outcomes.
You can use reports provided by your doctor as medical evidence. If you do not seek medical attention immediately after your accident, the other party can raise questions about the seriousness of your injury.
Why Choose Us?
25+ years of experience helping personal injury victims maximize their compensation
Zero upfront costs (you do not pay us unless we obtain a settlement)
No health insurance required as our doctors work on a lien basis
Experienced staff, doctors, and attorneys