Lithia Springs Injury Clinic
How Can Our Accident and Treatment Center Can Help You?
We are The Hurt 911 Injury Group, a team of the top Doctors and Lawyers specializing in personal injury cases. We are based in Atlanta and we have locations throughout Georgia, offering services to people who need us.
We have some of the best personal injury attorneys in our team, and we can help you in getting the best compensation against the losses you have incurred in the personal injury accident.
After the car accident or any personal injury accident, you need to call us at 1-800-HURT911, and we will be there at your service. Before anything, we ensure that you get proper medical treatment, and for that, we have our own personal injury doctors in Lithia Springs on our team.
Our doctors will thoroughly check the patient and provide the necessary treatment. If required, the patient will be asked to undergo necessary tests and treatments. Once the reports come, we can start preparing for your case.
Our personal injury lawyers are experienced and have won innumerable personal injury cases. We have obtained millions of dollars  in compensation claims for our clients. We know the tricks of the trade and do our best so that you get justice and monetary support.
Call us at 1-800-HURT911 as soon as possible after the accident so that we can began working on your behalf gathering substantial evidence against the accused person.
Get Substantial Compensation for Personal Injuries with Help from Personal Injury Lawyers in Lithia Springs
Accidents are uneventful happenings which can take place any time and with anybody. It has been noticed that despite of being super careful, one might meet with an accident due to the fault or negligence of others.
Along with sustaining injuries in such accidents, one is also angry with the accused party for their carelessness. Some of these accidents can be quite serious and might have fatal consequences as well.
Extensive medical treatment might be needed for the victim, which means enormous medical bills, hospital stays, loss of work hours, and not to forget the physical, mental, and financial stress and trauma. If your accident is due to the fault of others, you can claim compensation from the accused party. And for that, you will need assistance from personal injury lawyers in Lithia Springs.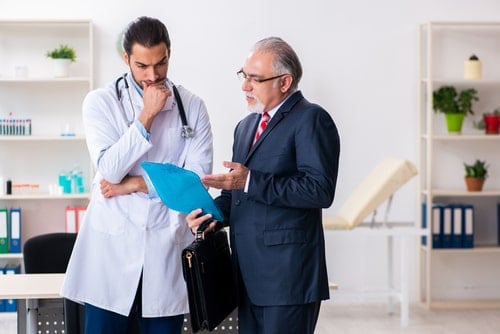 What Are Our Special Practice Areas?
There are different categories of personal injury accidents. Mentioned below are our specialized practice areas:
The personal injury attorneys on our team are specialized in specific areas personal injury cases, and we refer the case to the respective Lawyer so that the best and the most suitable lawyer can take care of your case and help you get maximum compensation.
Reach Out to Us Now!
At The Hurt 911 Injury Group, our personal injury lawyers and our personal injury doctors in Lithia Springs are always ready to help you. Reach out to us via phone or email whenever you need us. And don't worry about the costs.
We take no upfront money from you. Only if we are successful in getting you compensation is when we take our fee, not otherwise. Place your trust in us, and don't worry and know that if it Matters to You it Matters to Us!