Some of the people that come into our office for chiropractic treatment in Atlanta seem to be afraid of the cost of chiropractic care. They have no idea how insurance coverage works for chiropractic treatment. They listen to family and friends who warn them that they'll spend thousands of dollars just to receive care in our office. Unfortunately, too many people believe this advice and never experience the benefits of chiropractic care.
Many patients are covered, at least partially, by their primary health insurance. Other people who have been injured in a car accident are covered by their auto insurance. Or, if someone else was responsible for the crash, the other driver's insurance will pay for your treatment. There's no reason to forgo treatment simply because you're afraid of how much it costs.
Here, we'll explain how chiropractic treatment works and the cost of chiropractic care. The hope is that you'll feel more optimistic once you've read this short article. However, if you still have questions or concerns, feel free to give us a call. We can help put your mind at ease and explain how our services can benefit you and your family. We offer the best auto accident injury treatment in Atlanta.
What's the Cost of Chiropractic Care if You Were Involved in a Motor Vehicle Accident?
One thing a lot of accident victims don't realize is that their insurance claim may include coverage for chiropractic care. If this is the case, you may be able to take advantage of our treatment without any out-of-pocket expenses. Your attorney will have to find out what kind of coverage the other driver has. Or, if you were at fault, you'll have to deal with your own insurance company to find out if the cost of chiropractic care is covered.
Typically, if you're involved in a car crash, and the other driver was at fault, their insurance will cover your medical treatment, including the cost of chiropractic care. For example, if you're injured in a head-on collision, you'll experience extremely severe injuries. At a minimum, you can expect to suffer neck and back injuries. You may need surgery and physical therapy.
On top of this, you will likely be recommended to a chiropractor for continuing care. Why not come to one of the best auto accident injury treatment centers in Atlanta? Not only do we offer supreme chiropractic care, but we also work with a host of auto insurance companies to negotiate payment.
You'd Be Surprised What Your Health Insurance Will Cover
Despite what you may think, your primary health insurance may cover the cost of chiropractic care, at least partially. Every policy is different. Some of our clients have to pay minimal co-pays when they visit our office. Other policies cover a certain number of visits and then you have to pay in full.
However, we do work with patients. Just because we offer the best chiropractic treatment in Atlanta, that doesn't mean we don't have room for new patients. Our goal is to provide our clients with the best possible care. We also make sure we do that at reasonable rates.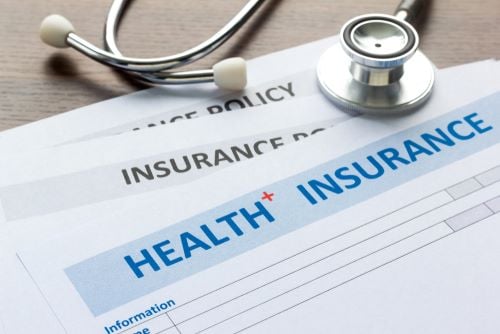 When you first come to our office, you'll talk to one of our care managers. They'll find out why you need treatment and what your expectations are. They'll explain how our chiropractic care works. Some patients need to come in 2-3 times a week while others only need to come in 1-2 times per month. It all depends on your medical issues and pain levels. And, while insurance does cover a good part of our patients' care, some of our clients are not insured.
Insurance can be extremely expensive, especially for people who don't have the option of getting benefits through their job. Many of our uninsured patients choose to buy treatment packages where they buy a certain number of sessions at a discounted rate.
For example, you may want to buy 30 sessions for the price of 25. It depends on what options we have available at that time. Our recommendation is that, before you rule out chiropractic care, you talk to someone at our office. You have no idea whether we can help you in terms of the cost of chiropractic care unless you talk to someone.
You Can Pay Cash if You Wish
A lot of our patients need treatment because they've been hurt in an auto accident. Others were hurt on the job. However, there are other people who simply enjoy the many benefits chiropractic care offers. If you fall into that category, you have the option of paying cash for your treatment.
Of course, the cost of chiropractic care will all depend on your preference. If you're the kind of person who likes to come in every week for an adjustment, it may cost you a bit more than someone who prefers monthly sessions. It really depends on what issues you're looking to treat.
Depending on your pain and injuries, your practitioner will recommend a course of treatment. This may include weekly or bi-weekly sessions. Or, if your pain is severe, they may want you to come in a few times a week. To be honest, coming in 2-3 times a week can up the cost of chiropractic care.
It's really in your best interest to talk to your insurance company and see what they'll cover. Or talk to one of our agents to see what sort of discounts we may be able to offer.  You won't know what your options are unless you take the time to talk to our office. We do offer the best auto accident injury treatment in Atlanta. It is definitely worth your time and money to take advantage of our chiropractic treatment in Atlanta.
Come and Enjoy the Best Auto Accident Injury Treatment in Atlanta Today
It always troubles us when a new patient tells us they waited weeks or even months to visit our office. People have a misconception about how much the best auto accident injury treatment in Atlanta costs. They assume the cost of chiropractic care will reach hundreds of dollars per session.
The truth is that the costs of your treatment depend on your situation. You may have insurance that covers your treatment. Or your care may be covered by motor vehicle insurance. The only way to know for sure is to call and find out.