For some reason, people who are involved in a car accident assume they can sue the other driver over their auto accident injuries. Unless you can prove that the other driver caused the crash, you aren't going to have any case at all. Even if you can prove fault, you still have to prove that you were hurt. This is why it's critically important that you search for "auto accident injury treatment near me" and find a doctor in Athens immediately after your crash.
This is the only way to demonstrate that the accident is what caused your injury. If you wait too long, the defendant is going to argue that something else caused your auto accident injuries. If they manage to do this, you'll walk away with nothing.
Our treatment center in Athens, Georgia treats dozens of car accident victims every month. Some see us for minor auto accident injuries. Other patients come to us after undergoing major surgery. They all have the same goal. They want to feel better, heal, and get on with their lives. This is our goal too.
If you've recently been injured in any kind of accident, it's time to go online and do a search for "auto accident injury treatment near me." This is the best way to find a local treatment center that can help you get back to the person you were prior to the accident.
Here, we'll discuss what kind of auto accident injuries are worth suing over. There comes a time when you realize you need to just walk away. We can help you figure out when that time has come.
Back Injuries Are Extremely Painful and Can Take Months or Years to Heal
People who are involved in car accidents often suffer serious back injuries. It's hard for the human body to escape the impact caused by a motor vehicle accident. Even if you're in a minor car accident, you can still suffer back injuries.
Some of the more common back injuries associated with a car accident include the following:
Spinal injuries
Nerve damage
Herniated and bulging discs
Muscle sprains
All these auto accident injuries can be extremely painful. You may need to undergo surgery. Usually, once a person has had surgery, they're recommended to attend physical therapy. This usually includes some form of chiropractic care. The goal of treatment is to restore you to the condition you were in prior to the accident. If we can do that, we have done our job.
Because back injuries are so serious, it makes sense that you would sue the other driver. If you sustain a serious back injury, you'll probably be out of work for at least a few weeks. Many accident victims with back injuries can't go back to work for months. There's no reason why you should be forced to go without a paycheck. If the other driver caused the crash, they should absolutely be held liable.
Anybody Who Suffers a Traumatic Brain Injury Deserves Compensation
Common auto accident injuries include traumatic brain injuries. When your head suffers a severe blow, there's a good chance you'll end up with a brain injury.
If you suffer a traumatic brain injury (TBI), you're going to encounter all sorts of problems. You won't be able to sleep. Your memory and concentration will be affected. You will probably suffer from vertigo and may even have coordination problems.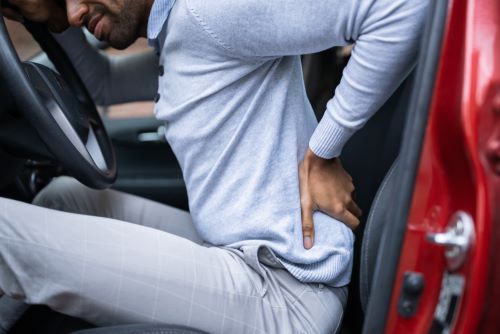 Our doctors for auto accident injuries in Athens do not perform brain surgery. However, we may be able to help after you've had surgery. There's a good chance you'll need to relearn a lot of tasks. You may also need physical therapy and rehab. By the time you get to us, you've probably been through the whole gamut of surgeries and other treatments.
If you experience a TBI as the result of a motor vehicle accident, you absolutely should sue. Your life is going to be impacted in many ways. Ideally, our team of practitioners can help relieve some of your pain and discomfort. It certainly can't hurt to come in and see what treatments our center offers. However, no matter what we do, we can't make up for the pain and suffering you'll have to deal with thanks to the defendant.
It May Not Be Worth Suing Over a Few Muscle Sprains or Strains
Many of our patients come to us with muscle issues. A lot of them are not sure whether they've suffered a sprain or a strain. So many people use these terms interchangeably. They have no idea what the difference is between the two injuries.
A joint sprain is when you experience an overstretching or tearing of a ligament. For example, you may sprain your ankle. This could happen if you roll your ankle or trip and put too much weight on your ankle.
A strain, on the other hand, is when you suffer an overstretching or tearing of a muscle or tendon. This happens most often in your lower back or hamstring.
Our Athens treatment center can certainly help you recover from both types of auto accident injuries. In fact, our patients typically recover from these injuries in a matter of days or weeks. Therefore, in our opinion, it is not worth your time suing over these types of injuries. Unless you suffered other auto accident injuries in addition to these, you could be wasting your time.
It will be hard to argue that you're entitled to pain and suffering from an injury that resolves itself in a matter of days. It's also hard to claim that you couldn't work due to these injuries. You'd probably be much better off taking a few personal days and resting your body so your auto accident injuries don't get worse.
Contact Our Doctors for Auto Accident Injuries in Athens
If you or a loved one are injured in a car accident, there's a good chance you'll have to file a lawsuit. However, in order to prevail, you need to show two things. First, you need to prove that the other driver was at fault. If you're able to do this, you'll still have to demonstrate that you were injured.
The truth is that some auto accident injuries don't warrant legal action. If you are treated by one of our doctors for auto accident injuries in Athens, they can let you know how serious your injuries are. Call as soon as possible after your crash so we can get you in our offices for an initial assessment.