Nobody wants to go to the doctor's if they don't have to. However, after a car crash or workplace accident, you may not have a choice. The reason you need to go to the hospital after your accident is to make sure you're okay. After that, your doctor will document your injuries and explain what kind of treatment you may need. For example, you might need surgery or multiple surgeries. Your doctor may recommend physical or occupational therapy. It all depends on the type of injuries you sustained. It also depends on other factors. For example, if you're a bit older, it may take longer for you to recover. Or if you aren't in great physical shape, you may not be a candidate for certain treatments. The point of your initial assessment at our Atlanta injury center is to figure all this out.
We recommend that you contact our Atlanta injury center as soon as possible after your accident. Once you're ready to move forward with additional treatment, give us a call. We will find a date and time that works for you so you can come in for your first appointment. Depending on the nature and severity of your injuries, we will assign you to a practitioner who can evaluate you and come up with a treatment plan for you. This gives you a chance to deal with your pain and injuries one-on-one with an experienced medical practitioner.
Bring Any Information About Your Accident with You
One thing you should bring with you is any documentation regarding your accident. You should also bring a copy of your medical records if possible. While our Atlanta injury center can always request this information, it can take some time for the hospital or other medical facilities to send it to our office. If you happen to have a copy of your records, bring them with you to your first appointment.
The other thing you want to bring with you is your insurance information. We don't know whether your private health insurance is paying for your treatment or if the other party's insurance is covering your care. Make sure you bring the correct insurance information with you. This way, we not only know who to bill for your treatment, but we also know what services will be covered.
You Have Probably Already Been to the Hospital
Most people involved in any accident go to the emergency room in the moments after their accident. For example, if you were in a motor vehicle accident, the police will have arranged for an ambulance to take you to the hospital. The same is true if you were hurt at work. Your company's Human Resources manager will make sure you are driven to the local hospital or clinic.
When you go to the hospital or clinic, they will administer any emergency medical treatment you need. We don't typically see you until after this first medical appointment is over. The emergency room doctor will run their own diagnostic tests to see if you're okay. They may not run all the tests that our Atlanta injury center would run. This is why we always warn that we may need to run additional tests when you come in for your initial assessment. We may also need to run tests that were already done. If enough time has passed since your hospital visit, we may need to see if your condition has changed or gotten worse.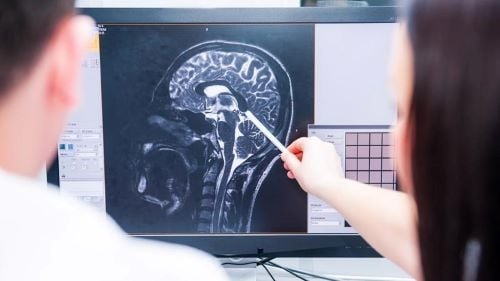 We Will Need to Design a Care Plan Catered to Your Injuries 
What we like to do during your first visit to our Atlanta injury center is draft your tentative treatment plan. This allows us to work with other practitioners and see how we can provide you with the collaborative care you need. For example, you may need to see one of our physical therapists for a month or longer. You may also need to see one of the chiropractors at our injury center in Atlanta. It all depends on the kind of injuries you sustained and the type of care you'll need going forward.
Our Goals During the First Visit to Our Atlanta Injury Center
When you first come into our Atlanta injury center, we want to determine the nature and extent of your injuries. This is the only way we can craft a care plan that is specific to your injuries. Our practitioners work with dozens of clients every week. They are all suffering from their own, unique ailments. This means that each of them has a different treatment plan. A client with back issues will need a different treatment approach than someone with a knee injury. Everything is relative. That's why it's so important that you come into our injury center in Atlanta as early in the recovery process as possible.
We understand that you have already been to the hospital. Ideally, you were taken to the emergency room in the moments after your accident. By the time you come to our Atlanta injury center, you may already have medical records describing your injuries. This can help guide our treatment as well. We will find out what is wrong with you and how your injuries occurred. That gives us a chance to target the best possible treatment plan for you.
We recommend that you call our Atlanta injury center today. Set up a date and time for you to come in for your initial assessment. We understand that you may be tired of being poked and prodded. However, in order to customize your treatment plan, we may need to run our own tests. Make sure you have the necessary insurance information with you for your first appointment. We'll do our best to get you in and out as quickly as possible. We know you're in pain and uncomfortable. Our goal is to start helping you with your pain as early as possible. All you have to do is call and schedule your initial assessment.