The city of Atlanta recently announced through its Atlanta 311 Facebook page that the Atlanta Police Department would not respond to minor, no-injury accidents. Law enforcement officers will now respond only to hit and run accidents, and serious accidents that cause injuries.
When you are involved in a car accident in Atlanta, No matter its minor, no-injury accidents. you need to know your rights, at The Hurt 911 Injury Centers, we are experts in car accidents and accident injury. We can provide the comprehensive services you need at this crucial time. 1-800-HURT911 we will assign you the best attorney for your car accident and schedule you with our preferred doctors at an office that is convenient to you and we will even assist you with transportation to and from the doctor when necessary.
People involved in minor accidents will now have to fill out the SR-13 form. Accident victims are required to furnish important information through the SR-13 form – about the vehicles and the drivers involved, where the accident occurred, and what each motorist was trying to do. We at The Hurt 911 Injury Centers may help you to fill out the SR-13 form and provide the right legal and medical assistance.  Download SR-13 Accident form or Call The Hurt 911 Injury Centers at 1-800-HURT911 for 24/7 Assistance.
The step has been taken to protect law enforcement officials from potential exposure to the coronavirus. Many people worry that if a law enforcement official is not present at an accident scene, a brawl may break out.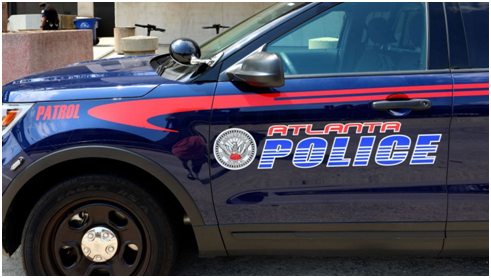 Many car accident lawyers in Atlanta say that motorists have to be more vigilant now. If they get involved in an accident, drivers must be prepared to investigate their own cases. After an accident, drivers must use their judgment to decide whether they need to move their vehicle to a safe spot. They must also check their passengers and make sure everyone is safe.
Many personal injury lawyers in Atlanta say that people must design a response plan with their family members that outlines what to do after a crash.
If you are involved in a no-injury automobile accident, stay calm. Move your vehicle to the side of the road. If your car doesn't start, move to a safe spot. Before leaving your car, switch on its hazard lights.
Take pictures of the vehicles involved and the accident scene. Keep your cool. Do not discuss the accident with anyone (including the other driver, people at the accident spot, and your insurance company), other than your car accident lawyer in Atlanta.
Evidence collected at the car accident scene may come in handy if the other party files a lawsuit against you.
The Hurt 911 Injury Centers is a platform that connects personal injury victims to personal injury attorneys and personal injury doctors in Atlanta. We are a mission-driven company. We are committed to helping personal injury victims find the right attorney. To discuss your requirement, call 1-800-487-8911