When you're involved in a car accident, one of your biggest worries is how you're going to pay your medical bills. Even if you don't suffer life threatening injuries, you could still end up with thousands of dollars in medical bills. In addition to that, you'll also have to pay several thousands of dollars out-of-pocket for some of your medical expenses as well. Some people are so afraid of not being able to pay these bills that they don't seek medical treatment right away. They're afraid that if they seek treatment for injuries before they know if insurance is going to cover their claim, they'll have to pay for it out-of-pocket. They feel the same way about seeing an Athens chiropractor.
Other accident victims are afraid if they go to see an Athens chiropractor, the defendant will say that their injuries couldn't have been all that serious. After all, a lot of people go to the chiropractor when there's nothing seriously wrong with them. The truth is that it's nobody's business what kind of treatment you seek for treatment of your auto accident injuries. Of course, you'll discuss this sort of thing with your car accident lawyer. And if your lawyer tells you to avoid certain types of treatment, well that's a different story.
As far as we're concerned, you should be able to seek whatever kind of treatment of your auto accident injuries that works best for you. If seeing an Athens chiropractor relieves your pain and discomfort, then who is the defendant's lawyer to say you shouldn't seek that kind of treatment. It can be very frustrating. However, we do understand how scared you are of doing something that will mess up your lawsuit. We would certainly never want to put any of our patients in that position. That's why we're always willing to communicate with your car accident lawyer and make sure that we don't do anything to jeopardize your case.
You Have the Right to Seek Treatment of Your Auto Accident Injuries Right Away
In the days following your motor vehicle accident, you should see a doctor, preferably in the emergency room. They will diagnose your injuries and let you know if you need surgery or any other serious medical attention. For other minor injuries, such as whiplash, there's not much that the emergency room physician can do to help you. They may encourage you to do stretching exercises or keep from holding your head in certain positions. They may even encourage you to go to see an Athens chiropractor. If that's the case, then the last thing you should be worried about is your medical care negatively affecting your car accident lawsuit.
There's Nothing Wrong with Seeing an Athens Chiropractor if it Helps
You shouldn't feel guilty for seeing an Athens chiropractor if it helps relieve your pain. It could be weeks or months after your car accident when you realize that you still have lingering pain and discomfort. Chiropractic care can help address many of these issues. If you're willing to give chiropractic care a try, it shouldn't bother anybody else. If you find that our Athens chiropractor is able to decrease your pain levels significantly, then it should be your decision whether to continue with their care.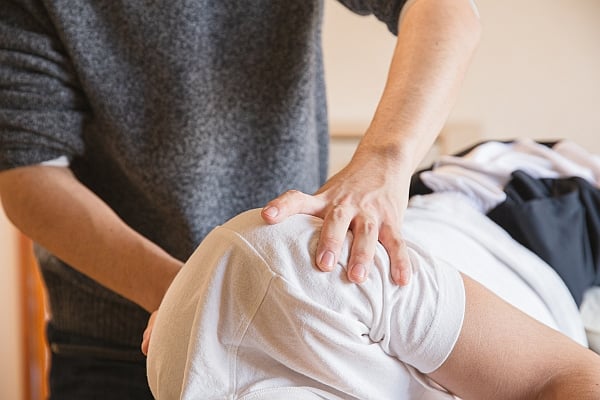 Your Athens Chiropractor Will Communicate with Your Car Accident Lawyer
If you are worried that having any kind of treatment for your auto accident injuries could jeopardize your car accident case, reach out to your car accident lawyer and ask them. We will be willing to speak with your attorney at any time to make sure that we stay within the boundaries of your case.
If your attorney tells us that it could hurt for you to see an Athens chiropractor, then we would obviously look for another solution. You have to remember that we're on the same side as your attorney. All we want is what's best for you and for you to get the care you deserve without having to pay for it out of your own pocket.
Our Main Goal is to Help You Find Pain Relief as Quickly as Possible
What you need to understand is that our main goal is helping you find the pain relief you so desperately need right now. We never pressure our patients to undergo any kind of treatment for their auto accident injuries. We don't want you to be in pain unnecessarily. And if we can help with non-invasive procedures that will help you heal, then it shouldn't upset anybody.
It would be one thing if the defendant's insurance carrier agreed to pay for physical therapy and you refused to go. You cannot then expect them to pay for chiropractic care if that isn't what they authorized. The same is true for any other type of treatment you may receive for your auto accident injuries. Your doctor may recommend that you need surgery on your back. You know from the research you've done that there are a lot of risks with getting back or spinal surgery. You're open to the idea of having that kind of surgery down the road. For now, however, you would rather see what an Athens chiropractor can do to help before you resort to such drastic measures.
Contact Our Athens Treatment Center to Schedule Your Initial Assessment
If you've discovered that it's in your best interest to seek alternate care, then contact our Athens treatment center right away. We can schedule a time for you to come in and have your initial assessment done by one of our practitioners. This will give us a better idea of what your injuries are and how serious they are. This will allow us to design a care plan for you that will help provide long term and immediate relief. Once your assessment has been completed, you can take advantage of the various services we offer. You can make an appointment to see one of our Athens chiropractors if you would like. All you have to do is reach out to us and ask us for help.