Contact Personal Injury Lawyers in Jonesboro from 1-800-HURT911 for Your Claim Settlements
Have you been injured in an accident? HURT 911 is here to help! We connect personal injury victims to experienced and skilled personal injury lawyers in Jonesboro. Your injury lawyer in Jonesboro can make or break your case. No one understands this better than us. Our panel comprises top personal injury attorneys in Jonesboro with a proven track record.
What Happens After a Car Accident?
Jonesboro is one of the several towns in Clayton County that have their own police departments. After an accident is reported to the Jonesboro Police Department, officers are dispatched to the scene. They talk to the parties involved and the eyewitnesses and collect evidence. A car accident investigation can take weeks or even months.
If you have been injured in an accident in Jonesboro, hiring a personal injury attorney a necessity. The sooner you hire a professional, the better. Your personal injury lawyer will begin the accident investigation by obtaining the police report.
The professional will interview responders and eyewitnesses. They will obtain crucial evidence, including 911 recordings, CCTV footage, and patrol car videos. Your personal injury attorney in Jonesboro will talk to your personal injury doctor in Jonesboro to understand how your injuries will affect your quality of life.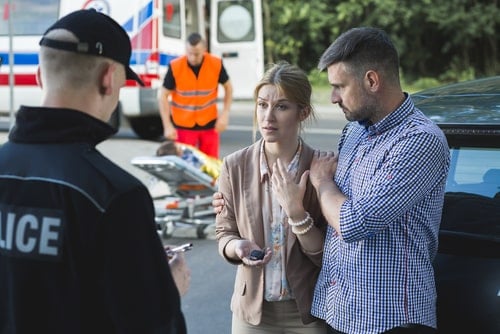 Why Should You Seek Medical Help Immediately After an Accident?
If you suspect internal injuries after an accident, do not move. Call 911 and wait for the responders to arrive. Even if you do not feel any pain or discomfort, seeing a personal injury doctor is necessary as some injuries can go unnoticed.
Plus, if you do not seek medical assistance after some time, your insurer can downplay the seriousness of your injuries.
At HURT 911, we know the importance of getting immediate medical attention after an accident. Our team comprises some of the best personal injury doctors in Jonesboro. No matter where your accident occurred in Jonesboro, you will find a HURT 911 injury doctor near you.
Our personal injury doctors specialize in treating traumatic injuries. Your personal injury doctor will order an X-ray and MRI to determine the extent and nature of the damage.
The Importance of Hiring a Local Attorney After an Accident in Jonesboro
Each state in the country has different statutes of limitations. Many states have exceptions for certain types of claims, while within a state, different types of injuries may have different statutes.
A local personal injury lawyer with knowledge of state laws can help make an airtight case. Your attorney in Jonesboro will help you abide by deadlines and complete requirements for making a personal injury claim in Jonesboro.
Calculating the Value of Your Personal Injury Case
When calculating the value of your personal injury case, your personal injury lawyer will consider:
 What the at-fault party did to injure you negligently
What is the nature and extent of your injuries
Whether you were partially to blame
Collecting and Preserving Evidence After an Accident
Evidence collected at a crash scene plays a vital role in establishing negligence. If you were injured in a car accident, collect as much information as possible. Remember, if you wait for investigators to arrive, the accident scene can become contaminated, and vital evidence could be lost.
Take photographs of the vehicles involved, and exchange information with the other driver. Talk to eyewitnesses and note down everything that happened.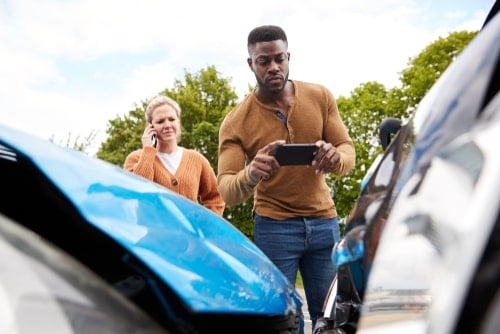 Your personal injury lawyer will use the information and evidence you provide to reconstruct the accident (a key element in determining the cause and fault of an accident).
Preserve the clothes you were wearing on the day of the accident and the damaged parts of your vehicle.
Why Choose HURT 911?
Profit-making has never been our primary objective. We are a team of empathetic professionals. We realize how difficult it can be for a personal injury victim (who is already traumatized) to find a personal injury lawyer who ticks all the right boxes.
HURT 911 was started to help personal injury victims connect with the top personal injury attorneys in Jonesboro. HURT 911 attorneys work on a contingent fee basis, meaning you pay only if the judgment is in your favor.