If you've been in a car accident, the most important thing is to get checked out by a doctor, even if you feel fine. Seeking medical care right away is critical, as some car accident injuries may not seem serious at first but can become major problems if left untreated.
Seeing a doctor promptly also provides important documentation for any insurance claims related to the accident. Their medical reports and test results serve as solid evidence to support your case. The at-fault driver's insurance covers your medical bills, lost wages, and other expenses.
No one anticipates getting into a car accident, but knowing what kind of doctor to see can help minimize stress in a traumatic situation. Get the medical attention you need immediately – your health and legal rights depend on it.
Emergency Room Doctor
Emergency room doctors are trained to assess injuries, stabilize patients, and determine if any immediate emergency care is needed. You'll want to see an ER doctor right away if you experience the following:
Loss of consciousness
Chest pain
Trouble breathing
Heavy bleeding
Severe pain anywhere in your body
Obvious broken bones or deformities
The ER doctor will examine you, order X-rays or other scans if needed, and treat any life-threatening conditions. They can set broken bones, stop bleeding, and provide pain medication to make you comfortable.
Primary Care Doctor
If there are no urgent medical issues, scheduling an appointment with your primary doctor is best. They know your health background and can properly assess any new conditions. Your PCP can review test results, refer you to specialists if needed, and ensure proper follow-up treatment and recovery.
Seeing your regular doctor may require patience, but it will provide the most comprehensive, personalized care. They can consider how the accident impacts pre-existing conditions and ensure you return to full health.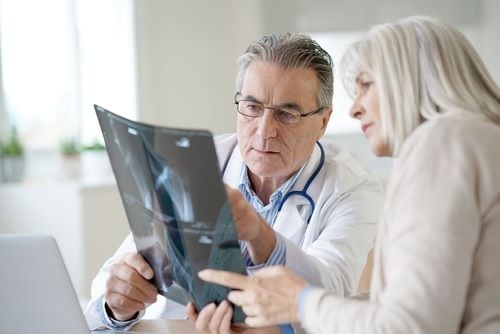 Medical Specialists: Orthopedists, Neurologists, Etc.
After an accident, you may need to see several types of doctors depending on your car accident injuries. Two specialists you may encounter are orthopedists and neurologists.
Orthopedists
Orthopedists specialize in the musculoskeletal system – your bones, joints, ligaments, tendons, and muscles. See an orthopedist for broken bones, sprains, strains, and other injuries affecting your limbs or spine. They can set broken bones, perform surgeries like knee replacements, and prescribe physical therapy.
Neurologists
Neurologists focus on the nervous system – your brain, spinal cord, and nerves. See a neurologist if you experience loss of consciousness, memory problems, headaches, or impaired senses after an accident.
Neurologists have the expertise to identify and manage health issues such as concussions, nerve damage, and injuries related to the brain or spinal cord. They may request CT scans and MRIs. Recommend rehabilitation as part of their treatment process.
In some cases, you may need to see both types of specialists. Other specialists you could see after an accident include general surgeons, physical therapists, occupational therapists, and pain management doctors. The specific doctors you need will depend on the nature and severity of your injuries. Seeking prompt medical care after any accident is critical to minimize health risks and optimize recovery.
Contact HURT 911 After a Car Accident
If you've been in an accident, the doctors and staff at HURT 911 Injury Centers are here to help. Our expert doctors have experience in addressing injuries caused by car accidents. We are dedicated to providing you with comprehensive care and all the necessary documentation you require.
Give us a call at 855-475-2588 or 1-800-HURT911, or fill out our online contact form. We work on a lien basis, meaning we provide treatment now and get paid once your case settles. No health insurance is required! Our staff handles all the paperwork so you can focus on getting better.
Thorough records and treatment plans help strengthen your claim, allowing our legal team to pursue maximum compensation on your behalf. We understand how difficult this time is, and we're here to support you through your recovery every step of the way. The road ahead may be long, but you don't have to go through this alone.