When a patient first comes to our Athens injury center, they usually have a bunch of questions. One of the common questions we hear is how long will it will take for chiropractic care to help a patient feel better. It's only natural to want to know the answer to this question.
Ideally, you'll start to feel relief within a week or two. In some cases, this is possible. It all depends on the type of injury you have suffered and how serious your injuries are. It may also depend on how you respond to chiropractic treatment. Here, we will discuss some of the factors that contribute to your recovery. We will also explain why some people respond to treatment a lot faster than others.
If you have recently suffered any sort of injury, it's a good idea to contact our Athens injury center right away. Our staff can schedule an appointment for you to come in and undergo an initial assessment. This will give your chiropractor in Athens the opportunity to see what kind of injuries you have sustained. It also helps them determine the best course of treatment for you.
If you still have questions about your injuries and whether our Athens injury center can help you, give us a call. You can speak with one of our practitioners and find out what the best course of treatment is for your injuries.
Every Patient Who Comes to Our Athens Injury Center Responds to Treatment Differently
When it comes to any type of therapeutic treatment, everybody responds differently. For example, if you are working with your chiropractor in Athens, they will need to know if you've ever had chiropractic adjustments in the past. If you have, they'll want to know how you responded to that treatment.
If you started to feel relief after your first session, there's a good chance the same thing will happen this time around. While some people may not believe it, your attitude toward a certain type of medical treatment can significantly impact your recovery.
Your Chiropractor in Athens Will First Need to Evaluate You
When you meet with your chiropractor in Athens for the first time, they will do a thorough assessment. They need to see what your physical condition is like before they draw up any sort of treatment plan. The primary reason you come to our Athens injury center is for direct treatment of your accident injuries.
However, it's also important that your practitioner evaluates your general condition as far as your neck, back, and spine are concerned. For example, you may have injured your lower back as a result of an auto accident. However, there is a good chance you may already be suffering from a misalignment of your spine.
If this is the case, your chiropractor in Athens may want to do a full manipulation during your first session. The same is true if your practitioner notices that you have other issues that can be resolved with chiropractic care.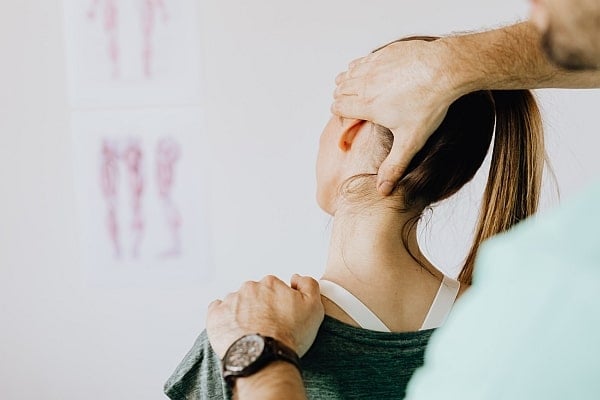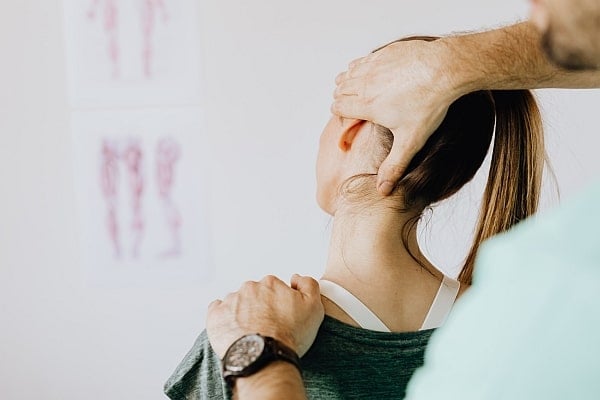 The Type of Injuries You Suffered Also Affect How Quickly You Benefit From Chiropractic Care
Another factor that can impact your response to treatment is the type of injuries you suffered. For example, your chiropractor in Athens can help if you suffered injuries to your neck or back. However, they won't be of much help if you suffer a broken bone.
When you first come into our Athens injury center, we will conduct a thorough initial assessment to determine the nature and extent of your injuries. If we don't think you would benefit from chiropractic care, we'll consider something else.
How Often Do You Come Into Our Athens Injury Center?
Obviously, one of the biggest factors that impact your recovery time is your commitment to treatment. Somebody who sees their chiropractor in Athens three or four times a week will experience relief a lot faster than someone who only comes once a week.
This is true for any type of medical treatment. It's the same thing with physical therapy. If you only do your exercises once or twice a week, you can't expect to experience the full benefits of treatment. With chiropractic care, you need to commit to your treatment regimen.
Your Chiropractor in Athens Will Work at Whatever Pace You're Comfortable With
When you visit your chiropractor in Athens for the first time, they will ask you what your experience with chiropractic care is. If you have never been to a chiropractor before, you may be afraid to undergo this kind of care. When a patient is afraid to undergo treatment, it can delay their progress.
You need to fully commit to your chiropractic treatment if you want to experience the optimal benefits. This is why we always suggest that our new patients come to our Athens injury center as soon as possible after their accident.
The sooner we are able to determine your treatment plan, the sooner you'll start to recover. Our ultimate goal is to help our patients feel more like their normal selves. Our chiropractors in Athens work hard to make sure they provide patients with safe and reliable care. The only way they can do this is if you let them know which treatments work and which ones increase your pain.
Since everyone responds to treatment differently, it's impossible to know from the outset how long it will take for you to make a full recovery. In fact, depending on the nature and extent of your injuries, you may never make a full recovery. Sometimes, the best thing our chiropractors in Athens can do is ease your pain and discomfort so that you can resume your normal activities.
If you have suffered any sort of injury and think you may benefit from a chiropractor in Athens, call our office today. We can set up a date and time for you to come in for your initial assessment.